Hanoi Trade Joint Stock Corporation is a state-owned company, operating under the model of mother and daughter companies with 33 member companies. Our scopes of business comprise:
– Exporting, agricultural produces processed food, beverages, garments handicrafts, and consumer goods.
– Importing machinery, equipment, materials for production and consumer goods.
– Distributing, retailing with a system of shopping centers, supermarkets, convenience stores, and specialized merchandised stores.
– Providing services: restaurants, tourism, downtown duty-free shops, logistics.
– Manufacturing, processing: food, spices, beverages, handicrafts, garments.
– Investment in trading infrastructure, shopping centers, office for lease, financial investment.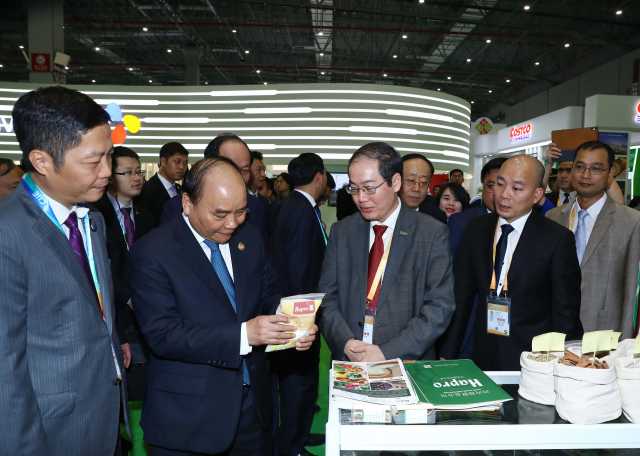 Hanoi Trade Joint Stock Corporation is one of the leading corporations in Vietnam in export, import, production, trade, providing services. We have received many awards, prizes including: Good Reputation Exporter Award given by Vietnam Commerce and Industry Ministry for several continuous years, Gold Elite Enterprise Award, Vietnam Super Brand Award, Top Trade Service 2007 Award given by Vietnam Commerce and Industry Ministry etc
Brand name: Hapro
Brand mission: We are operating in Trade, Service, Production, and Investment. We do our best effort for the benefit and satisfaction of Vietnamese and international customers.
Development orientation:
– A corporation of multi-business with strong financial and human resource
– Leading brand in Vietnam; high competition capability.
– Expanding our business in all Vietnam, in the region and worldwide; Achieving high economical efficiency.
Quality Objective:
– Hapro ensures to provide goods and services that satisfy all committed agreements.
– Hapro always improves quality of its products and services, to satisfy customers' higher and higher demand.
– Hapro is a reliable partner and a loyal companion of customers.
Please refer to attached file for detailed information!