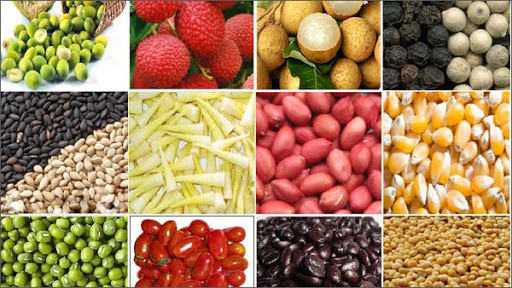 Trinh Nhi Agricultural Produce Production and Investment Joint Stock Company( TNFOODS) established on July 7th 2016 on the foundation of Trinh Nhi Agricultural Products Company Limited, based in Da Lat, Lam Dong Province and was established in 2005 with the main business is to supply fresh vegetables and fruits to domestic and foreign markets. In 2012, recognizing the potential of processing agricultural products and high-tech applications in agriculture, Trinh Nhi Agricultural Products Company Limited has promoted the construction of the first agricultural products processing factory on an area of 1,500 m2 in Phu Hoa, Phu Hoi, Duc Trong District, Lam Dong Province.
In 2018, Trinh Nhi Agricultural Products Processing Factory was established on an area of 12,000m2 to meet the increasing requirements of the market and the State's policy on clean agricultural products, origin, supply for consumers of processed food sources to ensure health and meet food hygiene and safety standards. The development of TNFoods not only serves the community but also contributes to bring the best values from Da Lat agricultural products to all parts of the country, reaching out to foreign countries.
"Full taste, Great quality"
The principle of TNFoods is to provide delicious, clean, safe products with good quality to customers, so that customers can put their trust in the brand forever. We are proud to own a plentiful and diversified source of agricultural products from Da Lat Plateau, modern processing technology with advanced equipment, employee system with high-quality and dedicated to the profession, to create the outstanding quality products.
TRINH NHI AGRICULTURAL PRODUCE PRODUCTION AND INVESTMENT JSC (TNFOODS)
Office address: No.287 Nguyen Thien Thuat Street, Ward 01, District 3, Ho Chi Minh City
Factory address: Lot F2, Phu Hoi Industrial park, Duc Trong District, Lam Dong, Vietnam
Phone number: 02838 302 269     Email: info@tnfoods.vn Tax Identification Number: 0313903296